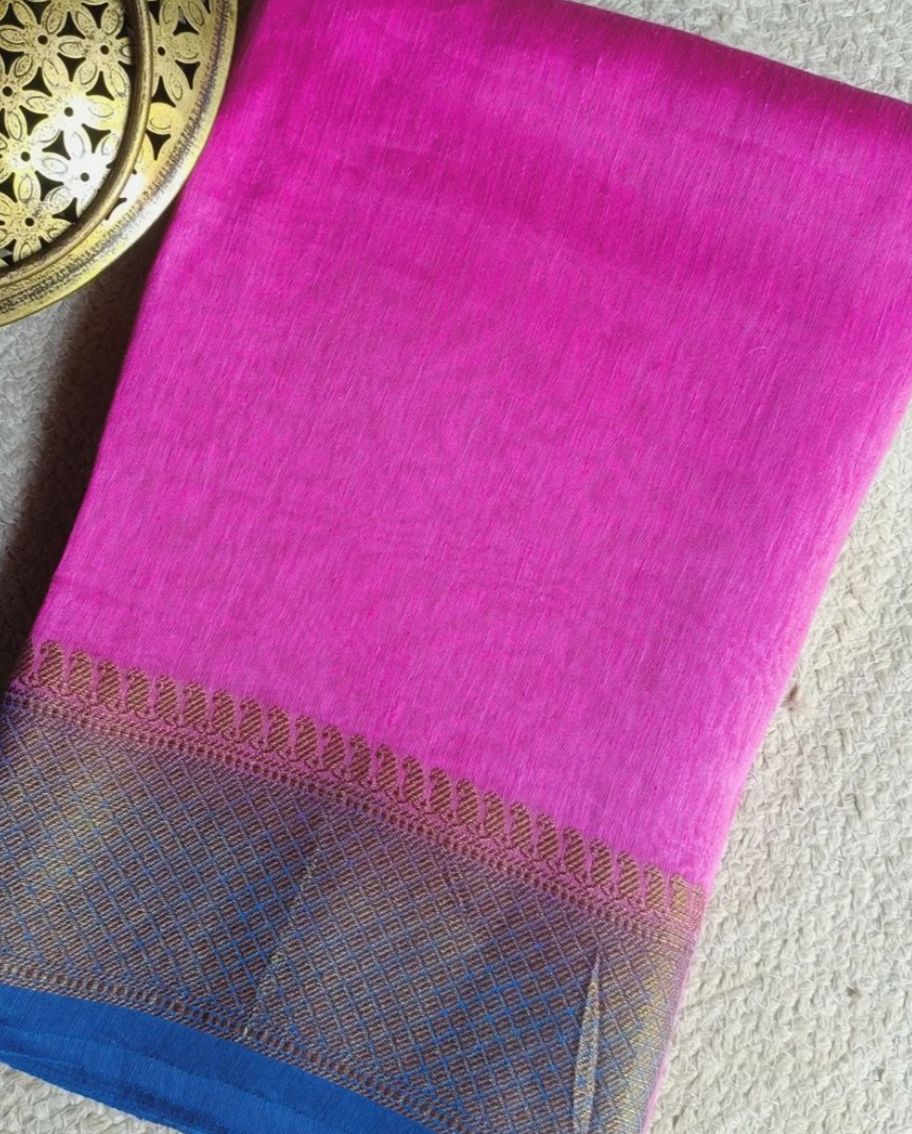 Banarasi Fabrics
Embrace the Artistry of Centuries: Discover Handcrafted Banarasi Masterpieces Inspired by Nature.
Since the 16th century, banarasi fabrics have been among the most favored and magnificent fabrics in India. Your go-to place for the finest Banarasi fabrics that combine the traditional and the modern is Luxurion World. Because Luxurion World's Banarasi fabrics are manufactured from the best materials, with intricate designs and great craftsmanship, you should buy from them. The zari, or gold and silver brocade, found in banarasi cloth is well-known. This material is frequently used for sarees and bridal attire. The Banarasi fabric known as "Banarasi tanchoi" features a distinctive floral pattern. Another variety of Banarasi fabric that is renowned for being lightweight and sheer is called Jamdani.
Sarees and outfits frequently feature this material. The pure silk Katan fabric is a variety of Banarasi cloth renowned for its opulent texture and pattern. The bright colors of the Banarasi cloth are very well known, making it appropriate for any situation. A form of Banarasi fabric notable for its elaborate traditional designs and vibrant colors is the jangla fabric. The cutwork fabric is a variety of Banarasi fabric, which is distinguished by its complex cutwork pattern and lace trimming. The highest quality Banarasi fabrics in a range of designs and colors are available at Luxurion World. The best materials are used to create their fabrics, which are expertly produced.
Banarasi Saree
Discover Unmatched Elegance in Luxurion World's Affordable yet Fashionable Banarasi Sarees
Shop Now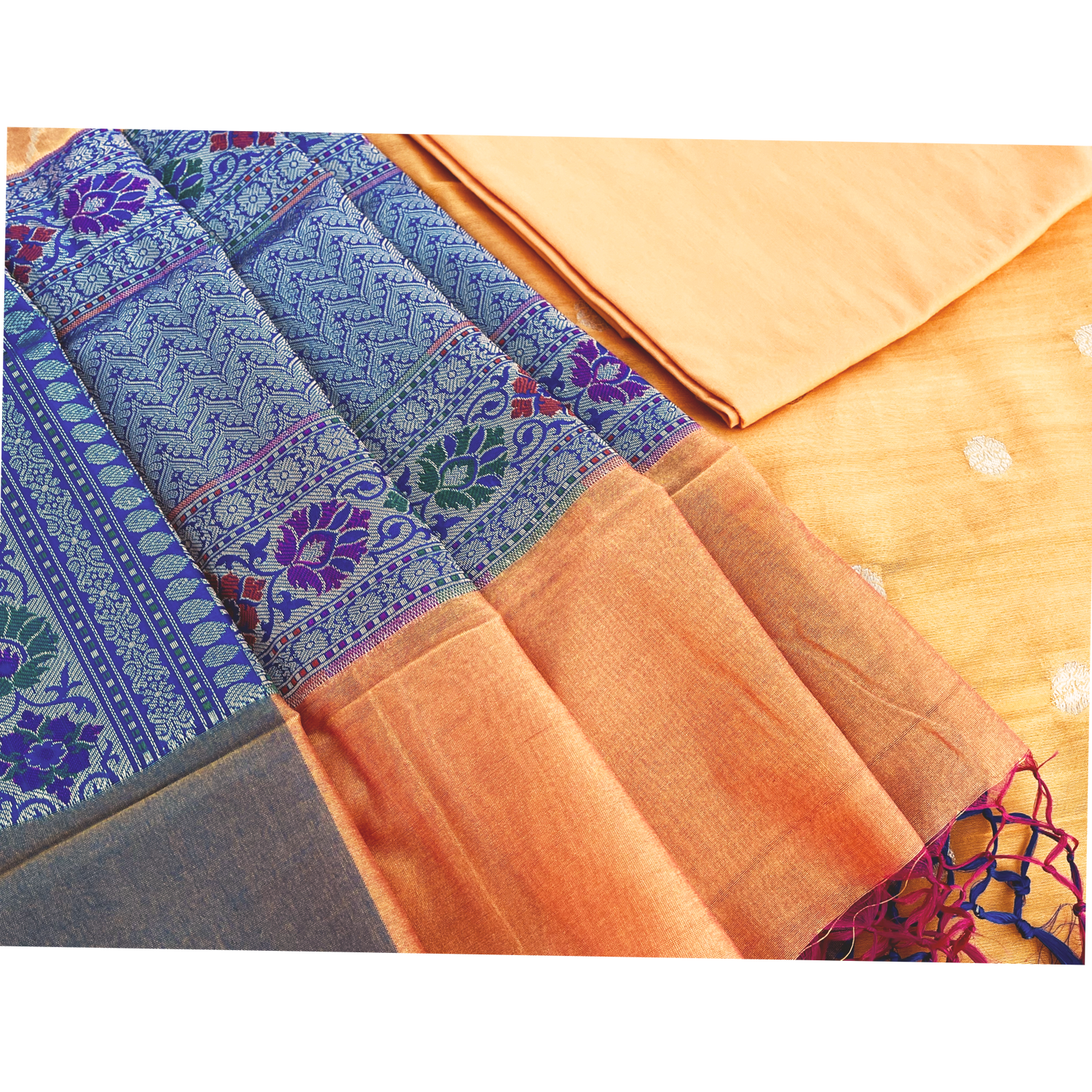 Banarasi Suits
Immerse yourself in the Rich Tapestry of Indian Culture with Luxurion World's Banarasi Unstitched Suits
Shop Now